Do you remember what you enjoyed doing when you were 13-years-old?
Whatever it is that you were into, I can guarantee that it didn't involve building a tiny home in your family's backyard. Then again, not every 13-year-old is Luke Thill.
Luke, a middle school student from Iowa, was browsing the web when he stumbled upon a tiny house idea that inspired him to construct his own.
"I was just on YouTube looking around and came across a tiny house idea and then that spiraled into looking at almost every YouTube video there is, it felt like," Luke told ABC News. "I got obsessed with them and decided to build my own."
The ambitious boy convinced his parents to allow him to build his very own 89-square-foot tiny home on the family's property, but it wasn't without some compromise.
"We said, 'If you're that serious we have to set some ground rules,'" Greg Thill, Luke's father, explained. "We told him he had to have the financial responsibility of it, raise the money and choose the materials and stay in the budget."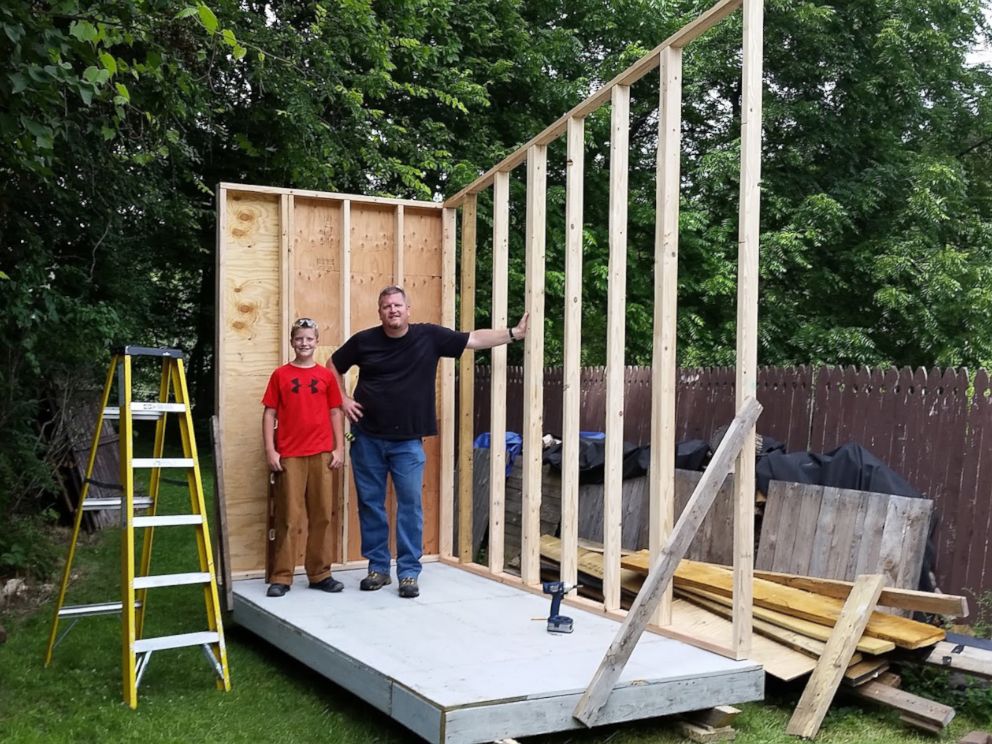 He raised about $1,500 to cover the cost of the materials, then spent about a year constructing it with some help from his family members and neighbor.
"He's a very driven kid for his age," said Greg. "There were times the project got stalled out and he had to earn more money for the next phase. He wouldn't let it go and kept working at it."
Now, the construction on the tiny home is finally completed and Luke is ready to show the world the final product. He even filmed a video in which he documented the construction process and gave viewers a tour of the house.